Bragging RightZ Hill Climb with MonsterZ & Busted Knuckle Films
March 11 @ 6:00 pm - March 13 @ 6:00 pm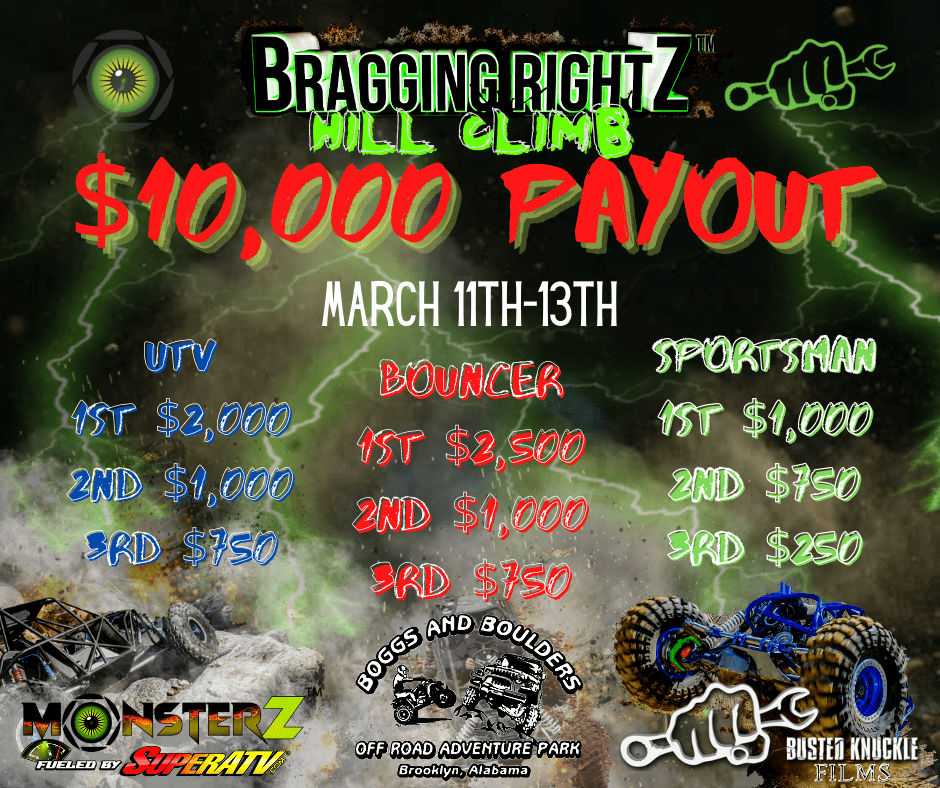 Are you ready to see Utv's, jeeps, trucks and bouncers hit the big hill up front?
Mark your calendar for march 11th-13th
MonsterZ & Busted Knuckle films are bringing all the action and have a good event for everyone to compete or spectate.
with over $10,000 in payouts the racers are going to put it on the line for bragging rightz and more.